Welcome to Cache Creek Veterinary Hospital.
We are a mixed animal practice located in the interior of British Columbia, serving Cache Creek and the surrounding area.  Here at Cache Creek Vet, we are focused on providing the highest quality medical treatments and advice with the well-being of the patient as the top priority.
CCVH POLICY ON CANCELLATIONS OF APPOINTMENTS/NO-SHOW & SURGICAL
WE WOULD LIKE TO INFORM YOU OF OUR UPDATED POLICY ON CANCELLATION OF APPOINTMENT/NO-SHOW. EFFECTIVE DECEMBER 1, 2021
This policy has been established in order to provide the highest level of veterinary care to all of our patients. We appreciate your consideration to this matter.
By providing us notice of a cancellation, we may be able to accommodate other patients with your appointment slot. When you do not show up for a scheduled appointment, it creates an unused appointment slot that could have been used for another patient.
It is very important that you call within 24 hours in advance to cancel your appointment.
NEW CLIENTS:
New client will be charged $50.00 fee if failure to show for their initial visit. This fee must be paid prior to rescheduling your next appointment.
If new client fails to show or cancels/reschedules an appointment with no 24 hour notice. There will be a second charge of a $75.00 fee and appointment will not be rescheduled until account is clear.
New surgical clients will be required to pre-pay a 50% deposit, 1 week prior to scheduled surgery appointment. Failure to inform of cancellation, in advance and within CCVH policy shall forfeit the deposit.
EXISTING CLIENTS:
Established client who fails to show or cancels/reschedules an appointment and has not contacted our office with at least 24 hours notice will be considered a No Show. They then will be charged a $50.00 fee. This fee must be paid prior to your next appointment. If for any reason you need to cancel an appointment, please notify our office as a soon as possible.
Established client who fails to show or cancels/reschedules an appointment with no 24 hour notice. There will be a second charged a $75.00 fee.
If a third No Show or cancellation/reschedule with no 24 hour notice should occur the patient may be dismissed from CCVH Veterinary Clinic.
The fee is charged to the client and is due at the time of the next rescheduling of the next office visit.
As a courtesy, we make reminder calls, emails ( with AUTO reply) and text message for appointments. If you do not receive a reminder call, emails and text message, the above Policy will remain in effect.
Existing clients who fail to notify cancellation for a scheduled surgical procedure shall be charged 50% of the estimated costs. 
WE UNDERSTAND THERE MAY BE TIMES WHEN AN UNFORESEEN EMERGENCY OCCURS AND YOU MAY NOT BE ABLE TO KEEP YOUR SCHEDULED APPOINTMENT. YOU MAY CONTACT CCVH VETERINARY CLINIC 24 HOURS A DAY, 7 DAYS A WEEK AT THE NUMBERS BELOW. SHOULD IT BE AFTER REGULAR BUSINESS HOURS MONDAY THROUGH FRIDAY OR A WEEKEND, YOU MAY LEAVE A MESSAGE OR EMAIL.
Phone – (250) 457 – 6203  or  Email – reception@cachevet.com
NOTICE:
Please be advised that CCVH requires all dogs to be on a leash once on the clinic property and out of vehicle. Leashes are as-well required inside clinic.
COVID NOTICE:
If you or any close family member are or have been experiencing Covid related symptoms and, are planning to visit or have an appointment at CCVH, please call and re-schedule. In compliance with BCWorksafe. Thank you!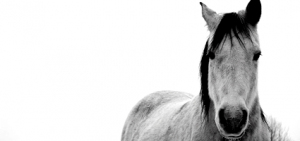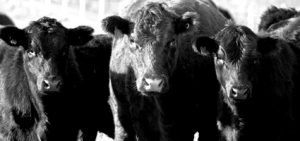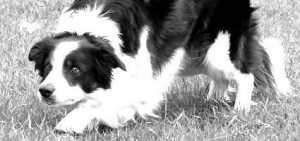 Hours
Open Mon- Thurs 8am-6pm
Appointments: 250-457-6203